Lately we have been seeing a lot of Noon Woranuch with her friends, at various places, at a pole dance fitness class and people are wondering about her relationship with her hubby Todd. The reason why she isn't pregnant might be because she is hanging out with her friends more than being a wifey. Noon Woranch assures us he is there with her, he just doesn't like to take pictures.
Reporters met up with Noon at the opening of Perfect Masterpiece Ekamai shop and went over the news about her.
There is  rumor that Noon has been neglecting her wifely duties to organize parties with her friends and that he is sulking over it.
'He is there too. At the fitness place, Khun Todd was there too. He just doesn't like to take pictures. Sometimes going to eat doesn't mean going to a party. I am not much of a  heavy drinker it's just having a good time. I have more free time than other people so I can see more of my friends.'
She is not neglecting Todd because they have the same group of friends. She is not upset over this rumor because she is an adult and there is nothing wrong with having a good time.
'I don't feel serious about how others' view me. I am old enough. If I was really partying, there is nothing wrong with that. But I know myself. Right now, in the social network IG, when I see my friends or anyone, I like to post it. It's a  form of happiness with my friends. I don't see it as partying ka.'
Noon with her in-laws a few days ago


Her friends–Bee Matika, Jeab, Cee, and Amy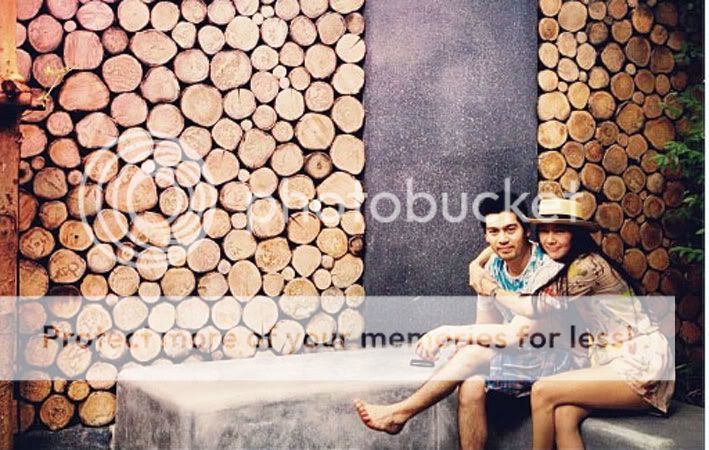 Noon with her husband a few months ago.
Source:
Rakdara.net, Siam Dara