Another wedding reception for Ann and Puri, this time at their special spot in Phuket province among their closest friends. It's a two day event from December 1-2. They look really happy like this is their real wedding. Much happiness to this couple and all the other Thai celebrities who married this year.
The reception on the beach with her father walking her down the sand aisle. 
Their kiss.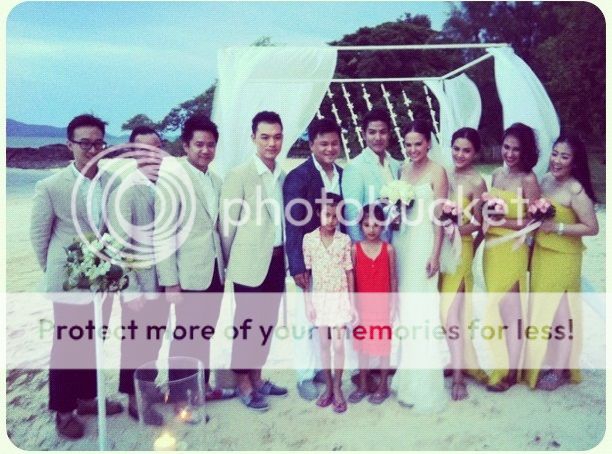 The bride and groom with their groomsmen and the bridesmaid.

Making the pregnant Nana the center piece in these pictures.
Among her girlfriends.
Is that Tata Young performing, right?

With Nok Sinjai and her daugther 'Bomb' Tichakorn Plengpanich


Their first dance?

Paula Taylor's husband Edward, Puri, and rapper Way–the husbands. 

The ride to the island.

Night sets in.